Safe and Secure Technical Support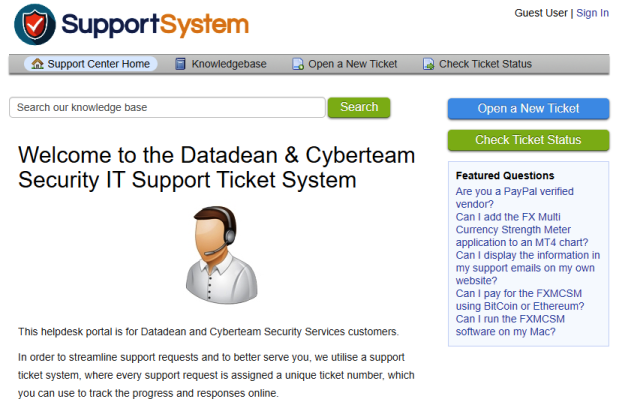 Cyberteam provides software support, using the
SAFE
and secure remote support agent software from 'Remote Utilities' which can be downloaded by clicking here:
Datadean.Software.Support.Agent
(opens a new window)
How to arrange remote technical support
To arrange your remote software support, all you need is to have a valid and active PayPal subscription for the product you need help with. Create a support ticket using the Cyberteam Security
Support Ticketing System
(opens a new window)
and give us full details on how we can help you further.
How to begin your remote technical support
When your remote software support session is about to begin, start the downloaded 'Remote Utilities' agent software, and then update your support ticket with the displayed Internet ID and the generated unique password, and we will be able to connect to your computer and begin the remote technical support session.
How to end your remote technical support
When we have finished your FXMCSM software installation(s), for security you must close down the 'Remote Utilities' remote support application, and no-one, not even us will be able to access your computer.